Ik weet niet waarom, maar ik heb de Purge films altijd nogal eng gevonden. Heb ze ook allemaal gezien. In de nieuwste met de toepasselijke naam, The First Purge, gaan ze terug naar de oorsprong van het bloederige feestje. Helemaal eerlijk is het natuurlijk niet, maar je kijkt de trailer toch een beetje met Trump in het achterhoofd. The First Purge draait vanaf 5 juli in de bioscoop.
Filmposter The First Purge;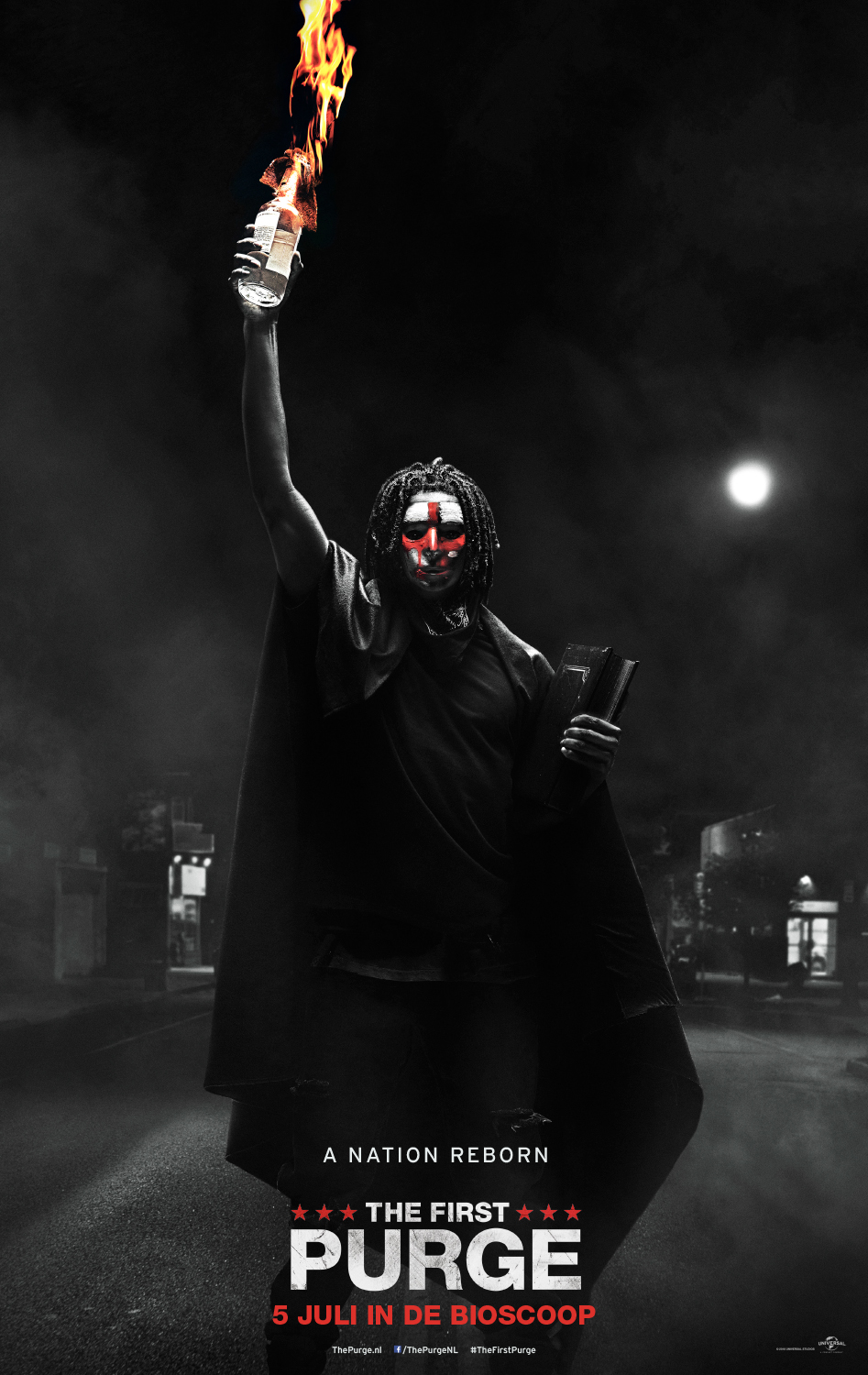 Wist je dat we een PrutsShop met leuke dingen en toffe shirts hebben? Dikke klik!