Even allemaal opletten Star Wars fanaten, vanavond een nieuwe trailer voor Star Wars: The Force Awakens. Ondertussen wordt The Dark Site lekker groovy met deze Darth Vader Discobal.
Star Wars fan Justin Poulsen maaket de Dart Vader discobal, en begon met het kopen een masker in een kostuumwinkel.
Eerst de boel zilver spuiten.
De kleine spiegeltjes komen van een huis tuin en keuken discobal.
De ogen zijn met een spuitbus met chrome verf bewerkt.
Mooi achtergrondje gemaakt.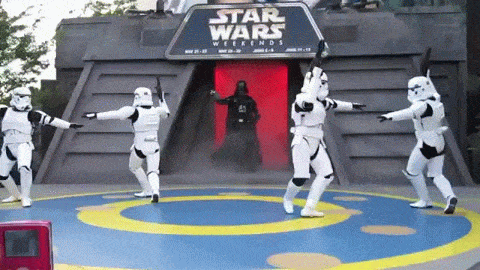 En disco dansen maar!