We staan met de PrutsShop op 2 & 3 september op de Comic Con in de RAI in Amsterdam. En daarom geven we twee kaarten weg voor op de zondag. Jij en een vriend en/of vriendin kunnen o.a. gaan kijken naar Pamela Anderson, Billy Boyd van Lord of the Rings of bijvoorbeeld RJ Mitte uit Breaking Bad. En kom even langs bij de PrutsShop stand, we hebben natuurlijk de nu al wereldberoemde actie van twee pracht shirts voor maar 35 euries! Check hier hoe je die kaarten kan winnen dan!
We doen lekker simpel, het leven is al moeilijk genoeg. Waarom moet jij die kaarten winnen? Geef ons een goede reden en/of leuke reden, en misschien ben jij de winnaar van twee kaartjes voor de Comic Con Amsterdam op de zondag.
 Onder andere deze acteurs komen;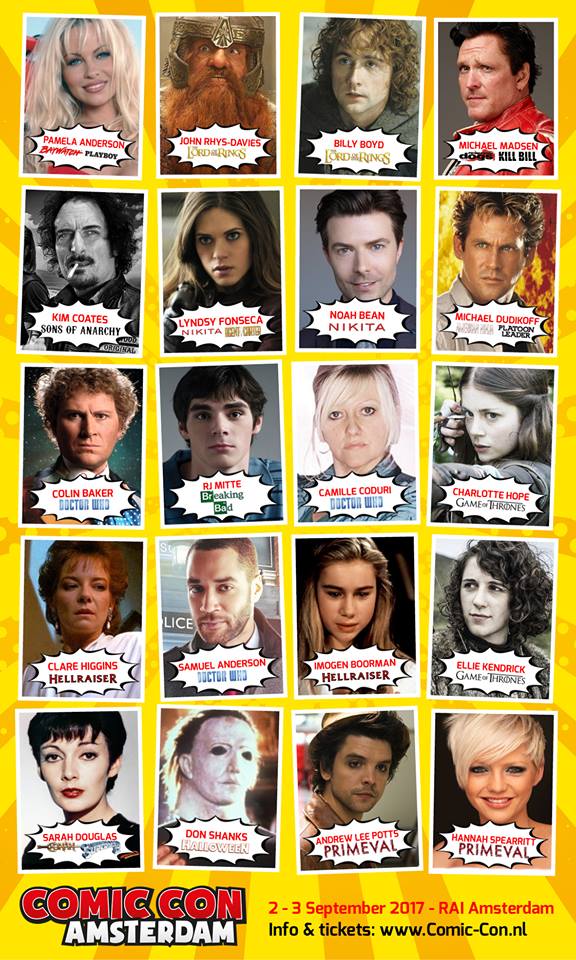 Wist je dat we een PrutsShop met leuke dingen en toffe shirts hebben? Dikke klik!